Wedding ceremony in Venice
Aquasalata gives its customers the opportunity to arrange their dream wedding, You can get married in the historical centre of Venice or in spectacular Chioggia, and have your wedding reception at Aquasalata Feeling Taste restaurant or on the Sabbia e Sale Feeling Beach.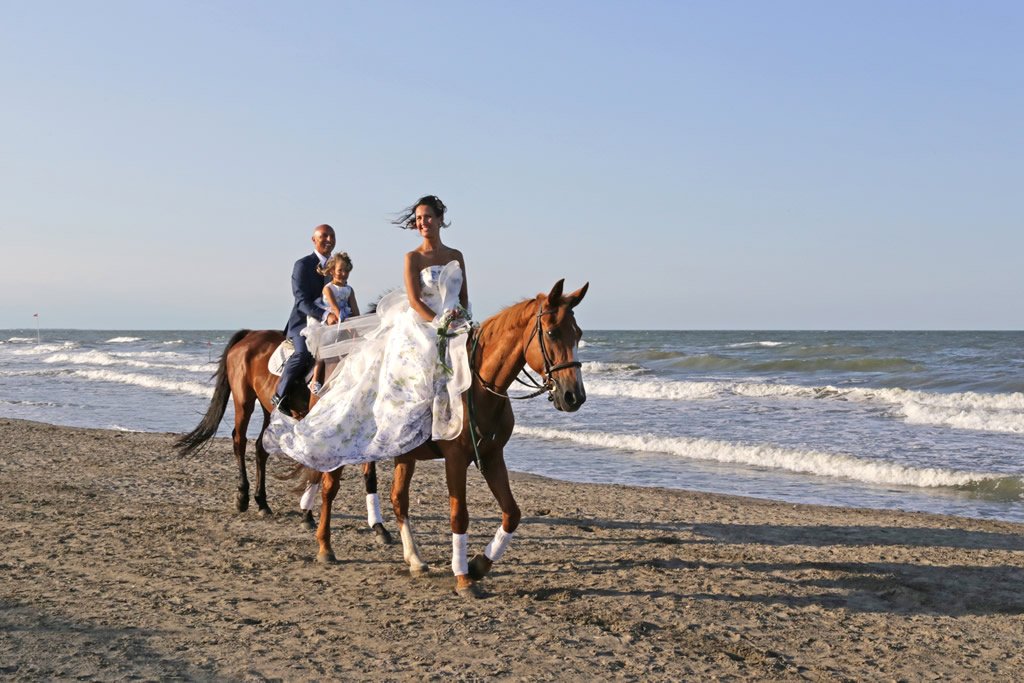 Getting married in the lagoon
If you decide to get married in another town, you can opt to have only the wedding reception at our restaurant. If you wish so, it is also possible to arrange for a symbolic seafront American style wedding ceremony at Sabbia e Sale beach.
Ceremony in Venice and reception in quieter Chioggia
If you decide to get married in stunning Venice, we can arrange the seafaring journey to Aquasalata restaurant. A romantic and suggestive sea journey of about ninety minutes along the Coast will provide the most impressive backdrop to the most beautiful day in your life.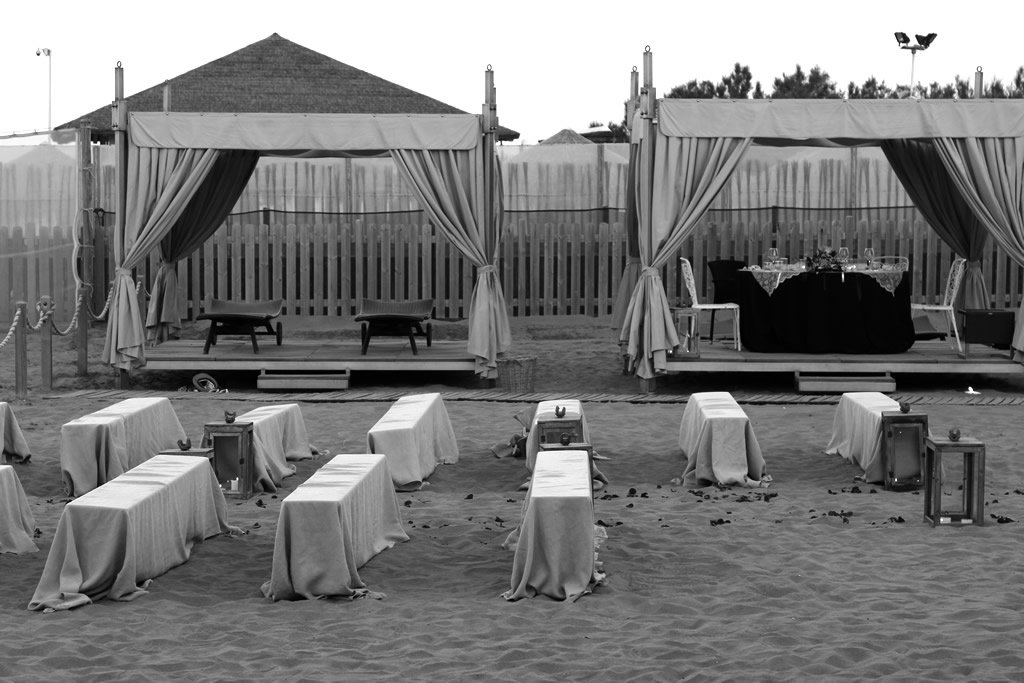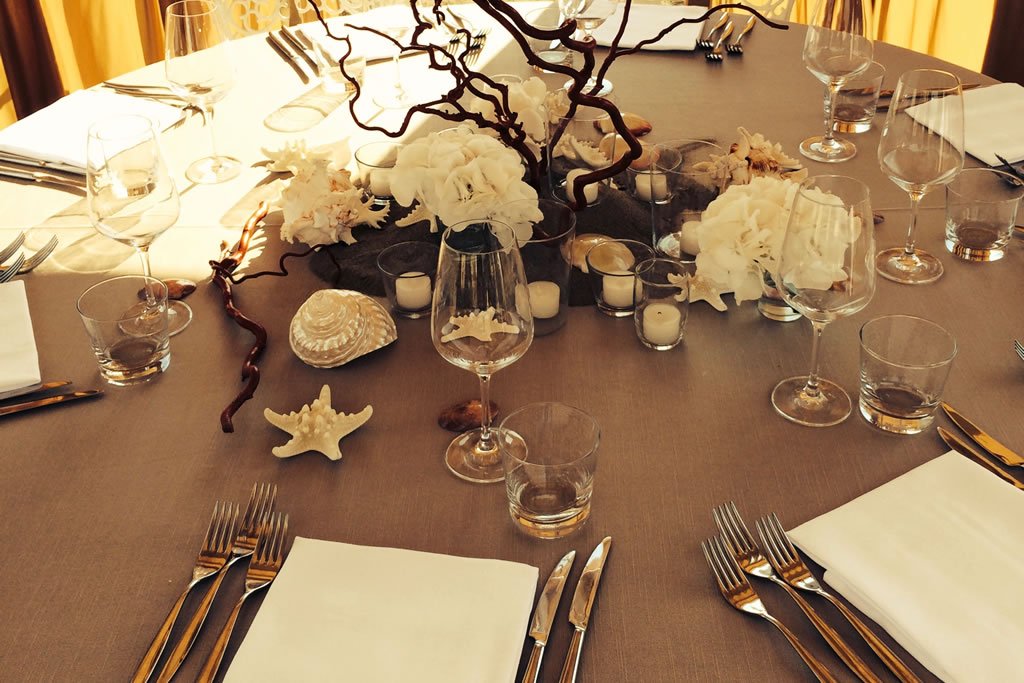 The ultimate wedding
Wedding receptions are held in Aquasalata seafront conservatory or in the Kibanda Suites of Sabbia e Sale. Both the restaurant and the beach are reserved exclusively for the guests and the reception takes place at the most suggestive time of the day: from sunset onwards.
We are organised to make your dreams come true: we handle everything. Outfitting, flower compositions, entertainment, music and shows: ask for our All Inclusive packages, including at a set budget, for a perfect wedding.
Customised menus for every event
Each wedding is unique and unrepeatable: that's why the receptions we arrange are always different from one another. We offer a "tailor-made" service: from informal to elegant The menu too is different each time, created like a bespoke garment, to suit the tastes and preferences of the bride and groom.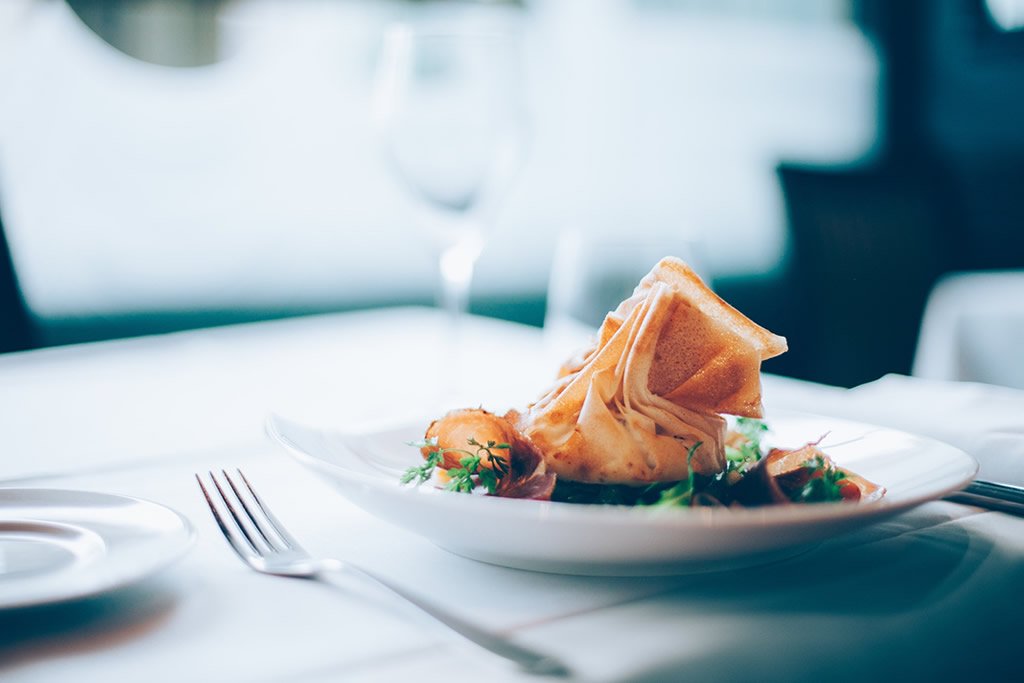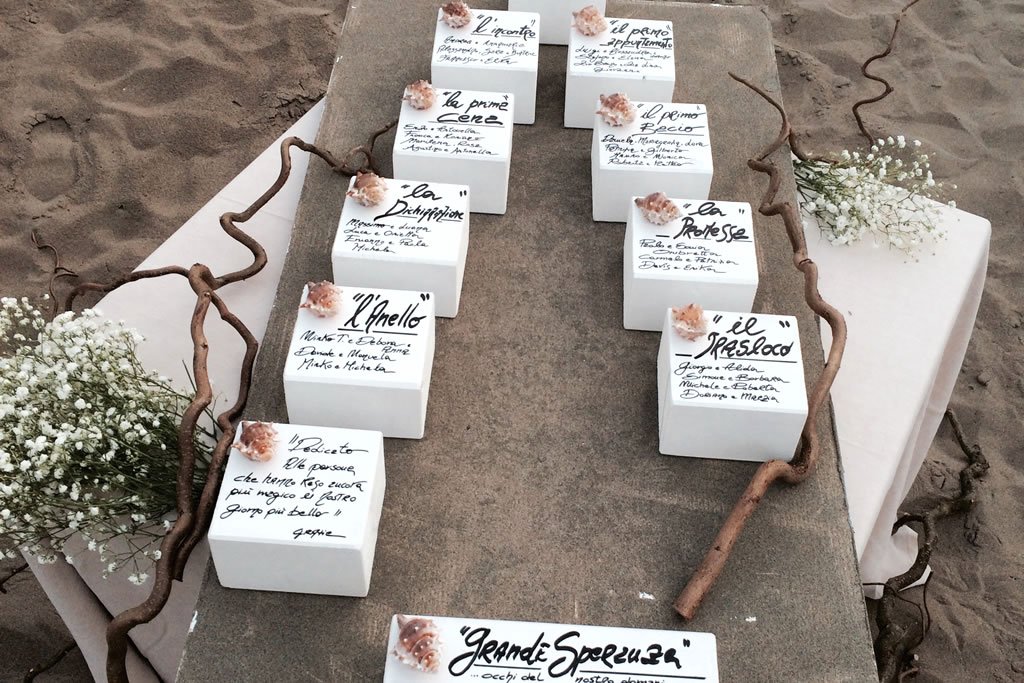 Wedding planner and Wedding stylist
When you choose our location for your wedding reception, we offer the bride and groom the services of a professional wedding planner and wedding stylist for free. Both experts will help the bride and groom up to the day of the reception and make their big day a truly special one.
We can also take care of the overnight stay for your guests as we have agreements with hotels, holiday home organisations and camp sites in the most gorgeous Venetian towns such as Venice, Vicenza, Verona and Padua, or closer to our restaurant.
Wedding